Stone Mountain is a quartz monzonite dome monadnock and the site of Stone Mountain Park, near the city of Stone Mountain, Georgia. The park is owned by the state of Georgia and managed by Herschend Family Entertainment, based in Norcross, Georgia. At its summit, the elevation is 1,686 feet (514 m) above sea level and 825 feet (251 m) above the surrounding area.
The mountain, which ranges in composition from quartz monzonite to granite and granodiorite, is more than 5 miles (8 km) in circumference at its base. The summit of the mountain can be reached by a walk-up trail on the west side of the mountain or by the Skyride aerial tram.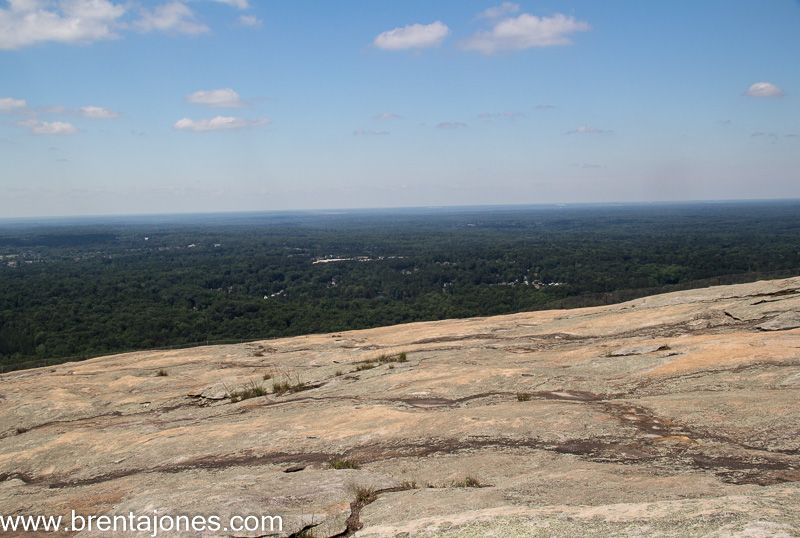 What fascinates me about Stone mountain is how it just comes out of the ground as one giant rock and then is nothing else around it. Surrounding the mountain there is nothing much more than flat ground as you can see from the pictures. So this oddity, can be seen for miles and is easily picked out of the landscape.
Climbing up the rock is quite easy, while steep in areas, they have handles and such to help. The walk itself is only like a mile or so to the top, so not that far of a hike. But if you want to be lazy as mentioned before you can always take the skyride to enjoy the views from the top.
Hope everyone enjoys the pictures.