The Rock and Roll Hall of Fame (RRHOF), sometimes simply referred to as the Rock Hall, is a museum and hall of fame located in downtown Cleveland, Ohio, United States, on the shore of Lake Erie. The museum documents the history of rock music and the artists, producers, engineers, and other notable figures who have influenced its development.
After living in Ohio for several years, I finally made it up to Cleveland to check out all that it had to offer. That included the Rock and Roll Hall of Fame, among other sites that I will again share pictures from as time goes on.
The RoR HOF sits on lake Erie and is a gorgeous glass building, in Cleveland's North Coast Harbor.
I spent several hours walking through the exhibits, enjoying so much great music from the last 75 years or so. Many of the exhibits are such amazing artifacts of rock and roll history. Things like the Janis Joplin's Porsche with its psychedelic design and became synonymous with her.
Then there were the many guitars, and other instruments that were used, sometimes for decades by the artist. You can only imagine what some of these things had seen in the art of these artist careers.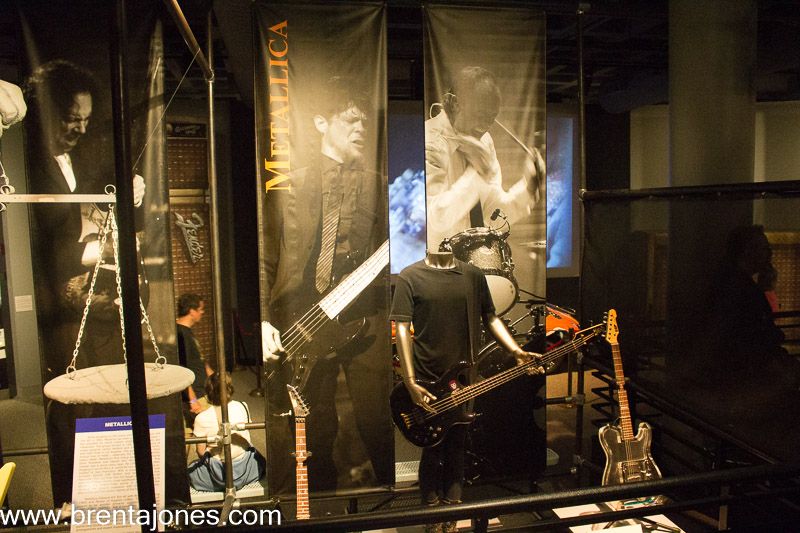 Hope everyone enjoys the pictures.