Boston Common (also known as the Common) is a central public park in downtown Boston, Massachusetts. It is sometimes erroneously referred to as the Boston Commons. Dating from 1634, it is the oldest city park in the United States. The Boston Common consists of 50 acres of land bounded by Tremont Street, Park Street, Beacon Street, Charles Street, and Boylston Street. The Common is part of the Emerald Necklace of parks and parkways that extend from the Common south to Franklin Park in Jamaica Plain, Roxbury, and Dorchester.
As the oldest park in the United States and being in Boston, which arguably was one of the first and major players leading to the Revolutionary war, the history these grounds have seen is immense. Even till this day, people gather and march here to protest things, as well as have concerts and celebrations.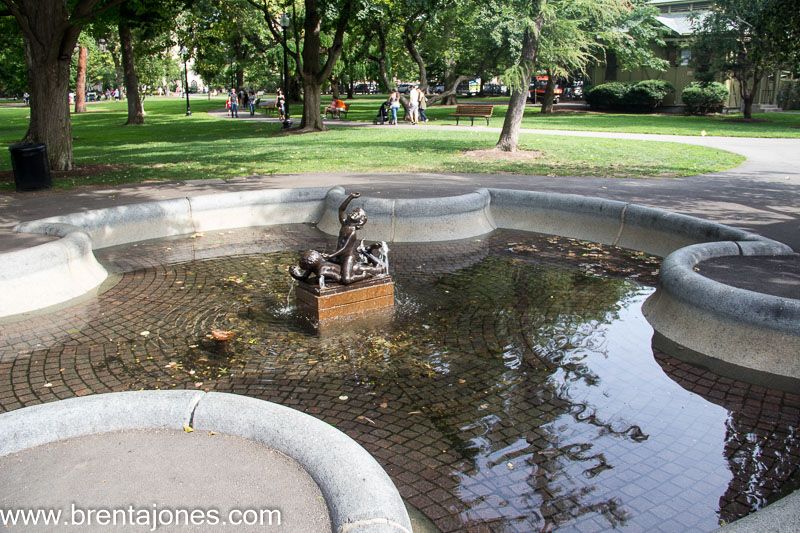 I had the pleasure of staying near the Commons while I stayed in Boston, and walked through it every day. Admiring the monuments and enjoying the beautiful weather as I soaked up the history of the city. This is a must stop for anyone who visit Boston.
Hope everyone enjoys the pictures.